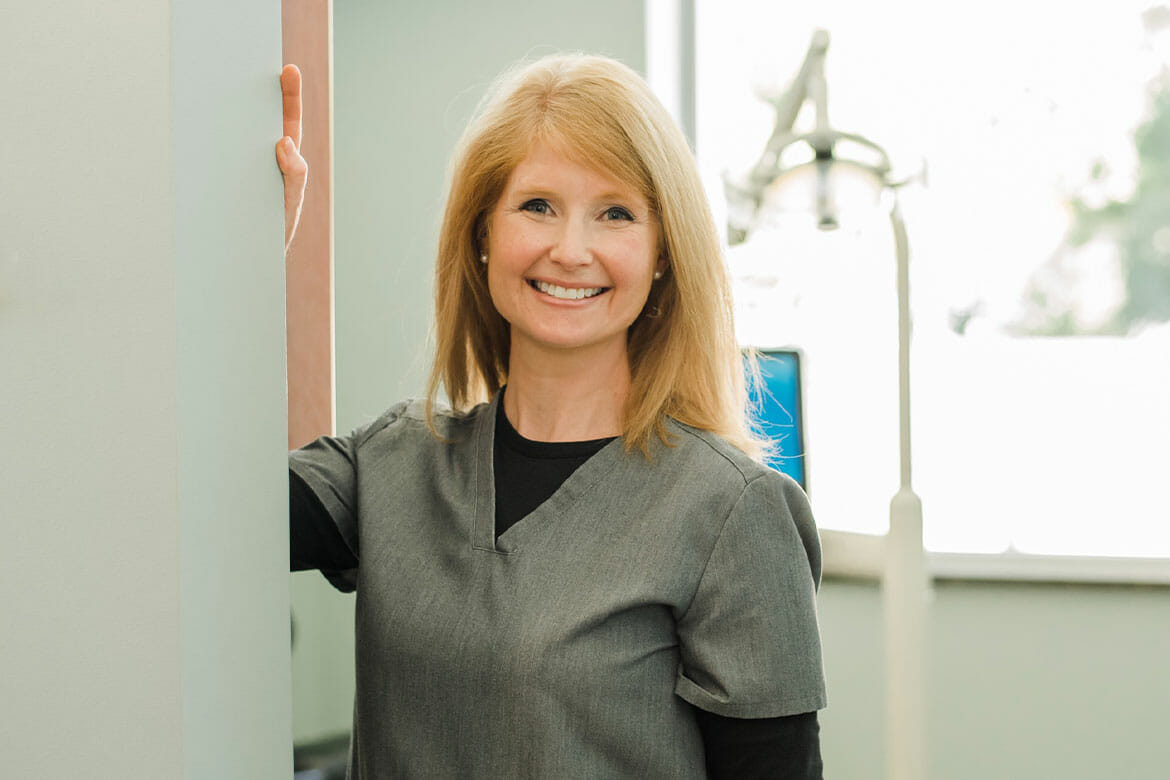 Meet Christy!
As a dental hygienist at Angela Bateson DDS, Christy "helps patients achieve and maintain beautiful, healthy smiles."
"I fell in love with dentistry when I had braces in high school. The office I went to as a child had such a good, upbeat feeling every time I visited. I knew I wanted to work in an environment like that!"
More than anything, Christy works hard to ensure all of her patients feel comfortable and at ease during their visit. She's always happy to help patients improve their oral health over time.
"I try to connect with each and every patient. The relationships that grow from seeing patients every 6 months, year after year, is what makes this job so rewarding. Making connections with patients fills my cup, and I go home a happier person to my family at the end of the day."
Christy also loves working with the team at Angela Bateson DDS.
"I love the people I work with. They inspire me to become a better clinician. I feel like we all learn from each other and inspire each other to become better."
During her 23 years in the dental industry, Christy has earned her Expanded Functions Dental Auxillary license and CPR certification. She's also completed Front Office Academy and Hygiene Academy through Paragon – and is looking to earn her local anesthesia license soon.
In her free time, Christy enjoys spending time outdoors biking, hiking, and working in the yard; as well as being at home with her family, sitting around a campfire together.