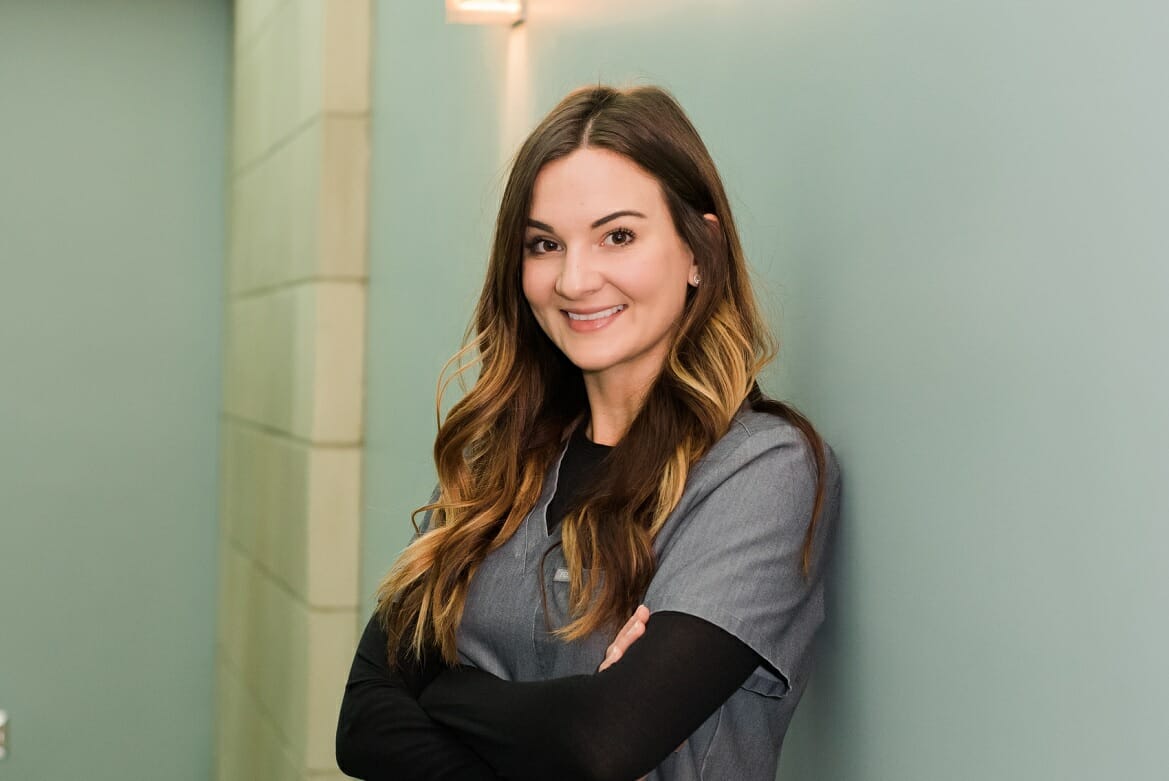 Alex
Office Administrator
Meet Alex!
As an office administrator at Angela Bateson DDS, Alex answers questions and helps patients create the best financial plan for their needs. Alex started her career in the dental field because she wanted to help others achieve their oral health goals.
"Patients aren't aware of the options in addition to insurance coverage. Not every insurance plan is great, but every patient is. I want to show patients the importance of treatment and other ways to accomplish it financially."
Alex's favorite part about working at Angela Bateson DDS is the friendly and professional staff. She enjoys building relationships with the staff as well as the patients.
"We have the best team that truly cares about others. Our patients are also so sweet! I like seeing our happy patients as they leave from their visit. It makes me feel good and reassures me that we are doing the right things for our patients."
Driven by values including integrity and loyalty, Alex earned her bachelor's degree in business administration. In her free time, Alex enjoys snuggling with her pets, spending time with family, going on weekend drives with her husband, and traveling anywhere tropical. Alex attended her first concert at 14 years old (Slayer), she's terrified of heights, and has never broken a bone!