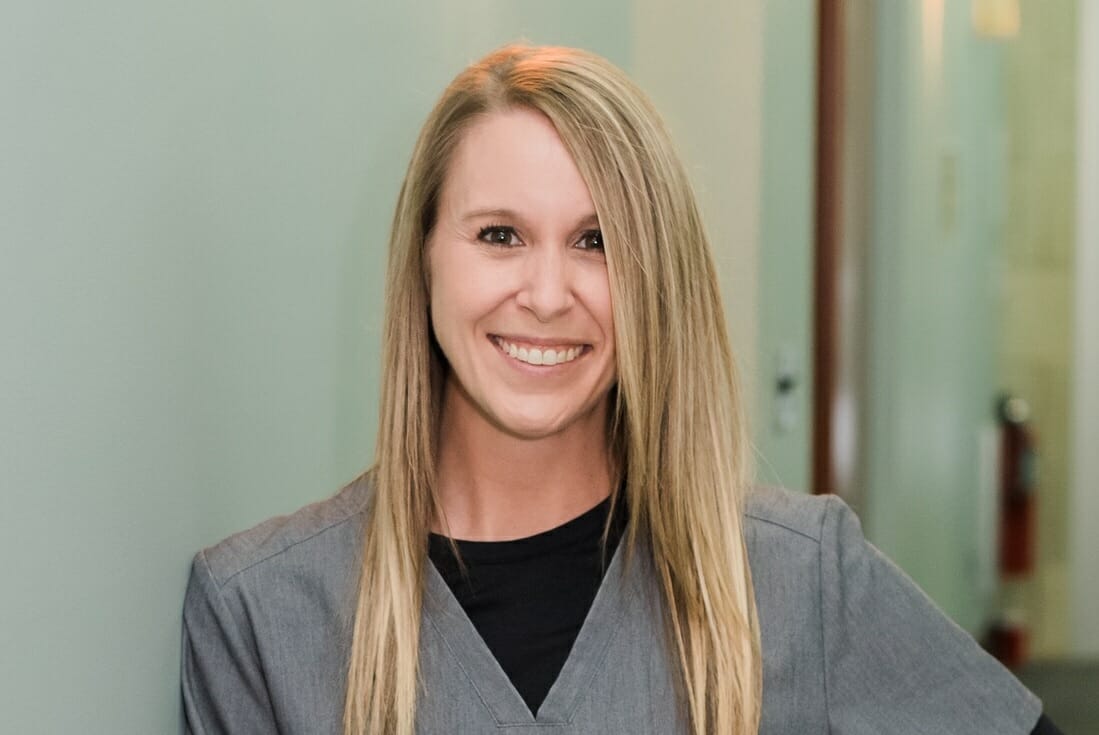 Meet Brenna!
As a dental assistant at Angela Bateson DDS, Brenna assists Dr. Bateson with many procedures such as fillings, crowns, and root canals. She also prepares and sanitizes rooms before and after procedures. Equally important, Brenna handles the sterilization of dental instruments in her role as well. Her favorite part about the practice is the team's shared passion for helping their patients and working well together.
"I want to help our patients who are ashamed of their smile, specifically regarding their front teeth. I love seeing the transformation and how happy the patient is once the restoration is complete!"
Driven by a motivation to help patients and provide honest care, Brenna attended Toledo Dental Academy in 2008 and received her certificate to practice dental assisting and license in radiography. With over 12 years of experience in the field, Brenna has always had an interest in the dental industry.
"I have always been particular about the health of my teeth. I saw an ad in the paper for dental assisting school, and that was it! I started my first job in an orthodontics office and went on to general dentistry from there."
When she's not working, Brenna enjoys spending time with her son and daughter (both 14), and attending their sporting events.